I've always loved to plant a garden.  I think as a farmer, I just have a super fondness for dirt.  However, the garden is always ready to be weekend and picked around county 4H fair season.  So the weeds grow and I get frustrated and stop tending it like I should
This year I tried something different.  I put on a few "vital" plants in pots on my patio.  Tomatoes, leaf lettuce, peas and herbs all found a spot in my pots.  There are now weeds to tend, and I don't get overwhelmed with all of the work!
I love to plant leaf lettuce but not for healthy eating reasons.  I make wilted lettuce dressing.  It's a hot bacon dressing that you pour on leaf lettuce to make the lettuce wilt.  And it's so good!
The salad is a recipe my Mom made often when I grew up.  I'm not sure where the recipe came from, but it is one I don't even need a recipe to make.  It's committed to memory.
The first thing you'll need is leaf lettuce.  If you don't have any in the garden, you can but some in the grocery.  It isn't quite as good as homegrown, but once you pour hot bacon grease on it, you'll love it!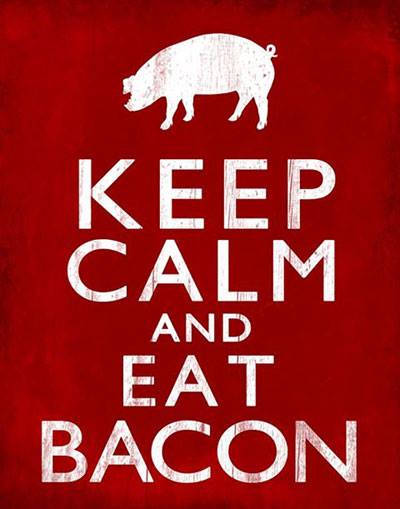 The dressing is simple.  You need to cook 3-4 slices of bacon.  Remove the bacon from the pan and add 2 TBSP of flour to the grease.  This will thicken the grease.  In a separate bowl, mix 1/4 cup white vinegar, 3/4 cup water and 1 cup brown sugar.  Add that mixture to the bacon grease.  Stir constantly until the mixture comes to a boil.
That's it!  Your salad can be whatever you like.  I will add a hard-boiled egg, the cooked bacon, a few nuts and the lettuce.  Pour the dressing on top.
It's delicious!
What recipe do you have committed to memory?