I am not ashamed to say I'm a fan of Chardonnay.  "Real" wine drinkers, AKA wine snobs, will often say they won't drink Chardonnay.  And I'm not exactly sure why?  There are some chardonnnay's that are very heavily oaked and too buttery.  That heavy oak comes from aging in oak barrels.  You can tell that by the way your tongue feels after you drink a glass of wine.  It will feel like you want to wipe your tongue off!
The buttery taste and weight comes from a process called malolactic conversion, which involves the transformation of malic acid into lactic acid. While malic acid is tart, lactic acid is mild. After malolactic conversion, the wine feels creamy butter in your mouth.
While I don't drink a ton of heavily oaked chardonnay's, I do enjoy those that are a lighter style or aged in stainless steel tanks.
I picked up a bottle of Joseph Carr 2013 Chardonnay at my local wine retailer.  I thought the label was pretty.  Let's be honest, we buy with our eyes first, especially if you are in a store and can't try the wine.  So nice labels count for alot.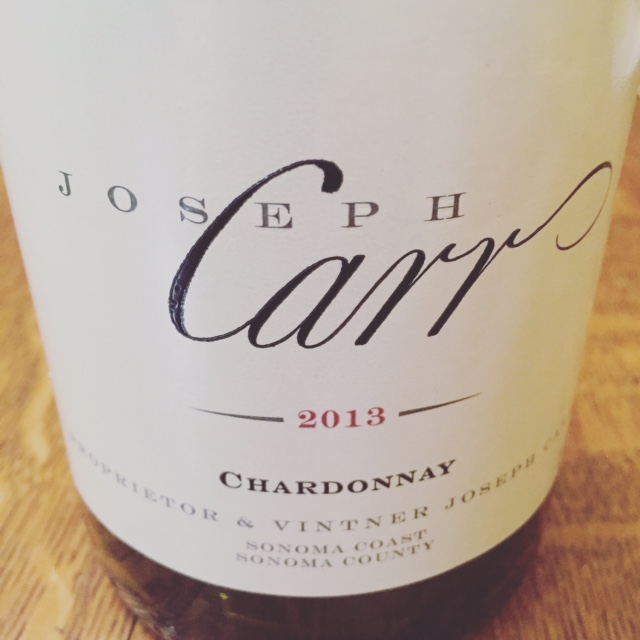 This was was roughly $17.  And it was so good!  I smelled vanilla, peaches and apricots when I took my first sniff.  My first drink tasted citrusy, lemony, and had a touch of vanilla.  It almost at a light creme brûlée taste.  It wasn't buttery or heavily oaked.  To me, it was a nice balance of citrus and creamy.  I drank 2 glasses of this after the kids went to bed!  I could have consumed the whole bottle, but getting up for my workout and my workday the next morning would have been a bit painful.
What is your favorite Chardonnay?  Leave me a note and let me know if you have a go-to Chardonnay.  Cheers!